TP-702b Mercury Transit
Innovative world-class model
Designed for general purpose applications
Features
Robust & Compact Mechanical Strapping Head
Mercury Transit machines use the latest DC brushless motor technology to provide the highest level of accuracy and reliability on the market.
All motors are German-made. The strapping head has no belts, clutches or pulleys.
t is designed with up-to-date technology with few moving parts.
With 30% fewer parts, Mercury Transit machines require fewer adjustments, have fewer wear components, and require less maintenance.
The simple design of Mercury Transit minimizes the maintenance cost.

Waist-High Auto Strap Feeding
Friendly design to feed the strap automatically from the upper side of the coil without the need to access to the bottom of the machine.

Free Access to Strap Guides (patents registered)
Unblock the guides enabling free and quick access to the strap guides without use of any tools.
The most maintenance-friendly design.

Electronic Tension Control
The operating control panel with LCD display is located on upper side of the machine for easy access.
External adjustment of strap tension by the simple turn of a dial.
Easy operation.

Auto Strap Ejector
Loop-eject clears unwanted strap automatically if the machine is accidentally activated without a package.
Eliminates downtime.

Hinged Top Plates
Opens wide for quick cleaning, inspection, and maintenance of strapping head, strap feed and tensioning unit.

More Features
Multiple strap function for single, double, continuous strapping or transit mode
Belt-driven table with variable conveyor speed between 10 and 60 meter/minute
Up and down stream interlock with complete plug connection
Easy bundle flow direction change
Quick coil change
Good to strap small package with minimum size 120 mm in width and 10 mm in height
Sensor controlled heater assuring consistent and high joint efficiency
Automatic end-strap detection and ejection
Adjustable table height between 800 mm and 900 mm
Siemens PLC control
Operator friendly low strap sensor (triple lamp)
Energy saving transit with auto sleep mode
Strapping in the centre of the bundle
Extension belt-driven table of 200 mm on upstream and downstream side
Lower adjustable table height (750 mm – 900 mm)
Max. tension up to 45 kg (for 9 mm)
Stainless steel frame (TP-702BS)
Arch Sizes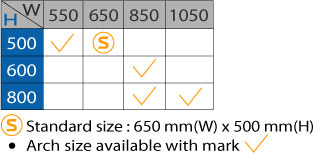 Strap Width: 5 mm, 6 mm, 9 mm or 12 mm
Strap Tension: 1-32 kg (for 5 mm, 6 mm, and 9 mm) 1-45 kg: (for 12 mm)
Speed: Up to 40 packages per minute (Cycle speed up to 65 straps per minute)
Net Weight: 225 kg
Electrical Requirements: 110V, 220V, 230V 50/60Hz 1PH 220V, 380V, 400V 50/60Hz 3PH