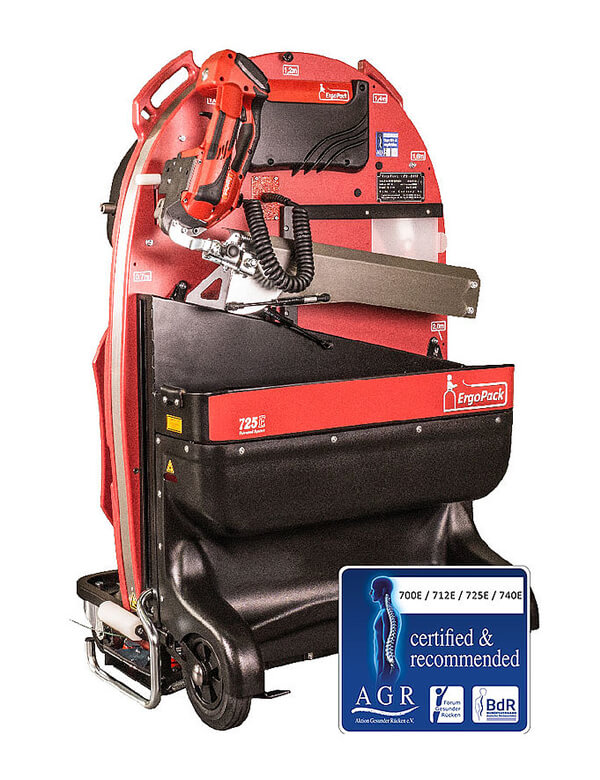 Ergonomic pallet strapping system with electrical drive.
Strapping without bending, comfortable in an upright position with ideal working height. The pallet can be strapped comfortable by one person from one side. This works length- and crosswise the pallet. Floor clearance requested is only 8 cm (special design possible from 5,0 cm floor clearance on).
Central power supply with battery for strapping machine and sealing head. With the novel aluminum keypad, optimal setting of tension force and welding time possible. The display shows you at any time the set tension force and the welding time. So you are mobile and always and everywhere on standby.
712E / 725E / 740E with electrical drive via joystick
for PP- and PET-Straps
with sealing head (tension force 2500N / 4000N) and Tool-Lift
The "Aktion Gesunder Rücken e. V." certified ergonomically pallet strapping system of ErgoPack (www.agr-ev.de)
Ergopack 725E / 740E Manual