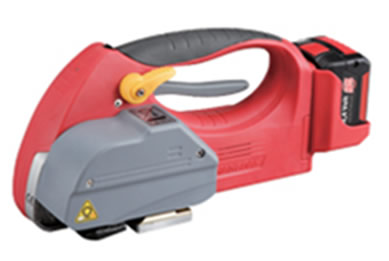 TRIO HST Electric Hand Strapping Tool
High Speed
Ergonomic and Rugged Design
Easy Strap Threading
Flexible Tensioning Mode
Features
For All Kinds of Flat Packages
It is suitable for a wide range of vertical and horizontal strapping applications in all industrial sectors (pallet, construction materials, wood/panel board, paper…etc.)

Easy Single-Handed Operation
One single thumb pressing operates the tool.
Tensioning, sealing and cutting are done at the touch of the start button.
It is the most user-friendly tool.

Adjustments
Sealing Time
Adjustable sealing time allows individual setting for different strap types and quality to guarantee the high efficiency.
Strap Tension
Strap tension adjustment can be easily done by the simple turn of a dial. Appropriate tension ensures ideal load security.

Friction Weld Sealing
The advanced friction weld sealing technology guarantees reliable joint and high seal efficiency.

Battery Powered
Battery operation makes the Helios independent of any power supply.
Ready to use anywhere.
High battery capacity provides up to 400 (for PP) and 220 (for PET) strapping cycles per charge.
Rechargeable battery with long battery life up to 1,000 charges.

Suspension bracket (Stiff or Turntable)
Bottom base wearing protection plate

Strap Type: PP & PET straps
Strap Width: 9 mm (H-45L-09), 12 mm (H-45L-12), 16 mm (H-45L-16)
Strap Thicknes:s PET:0.50 mm-1.05 mm + P.P.:0.55 mm-1.05 mm
Maximum Strap Tension: 220 kg / 2200 N
Joint Efficiency: 75-80%
Maximum Tension Speed: 270 mm / second
Net Weight: 4.26 kg (including battery)
Battery: 14.4VDC 2.60Ah Li-lon (Strapping tool includes one battery)
Battery Charger: 115V (110V-120V), 230V (220V-240V) 50/60Hz 1PH
Manufacturer of Battery & Battery Charger: BOSCH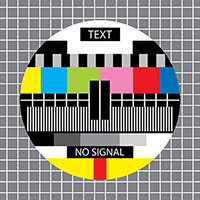 Sorry, we don't have a video for you at this stage but we are working on it. In the meantime, please give us a call and we may be able to provide some other links of the product for you to view.