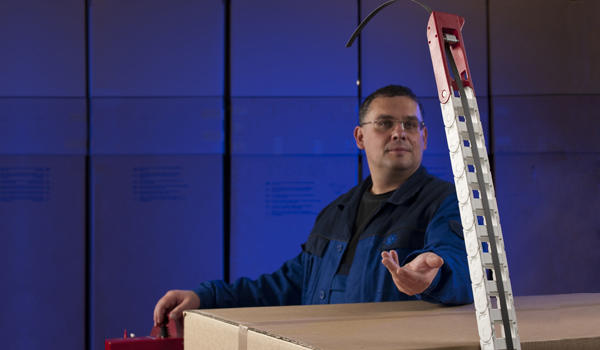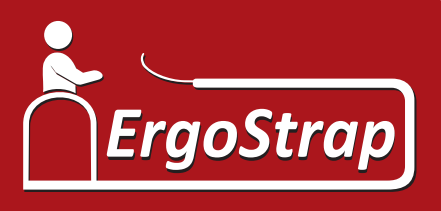 Only requiring one man to operate, strapping the pallet is able to be carried out in a standing position at an optimal working height. No electricity, no compressed air, no cords and OH&S friendly.
This strapping assistant works both crosswise and lengthwise with a floor clearance of only 5cm. Using a revolutionary chain lance, Ergopack pallet strapping machines dispense the strap through the void of the pallet, vertically up the back of the pallet and returning across the top to the operator who takes the strap and tensions/ seals it with the battery powered strapping tool. If cross strapping is necessary using a two way entry pallet, the pallet is raised using a fork lift or hand pallet truck to enable the strap lance to pass beneath the pallet
The battery operated ErgoPack pallet strapping machine is portable, allowing easy strapping of pallets anywhere in the warehouse. A single battery charge will allow ErgoPack pallet strappers to execute 100-400 strap cycles depending on the height of the pallets. Battery recharging takes about 6 hours and can be done overnight.
Call us now to arrange an in house demonstration by one of our internationally trained technicians